Solar arrays are an investment. Those who choose to invest make their money back. Those lucky enough to live in areas with high solar rebates and incentives will make back that money quicker and maybe even
come out with a profit.
The value of solar panels go beyond rebates and tax cuts though. Homeowners who installed solar panels sold their homes for an extra $15,000 dollars because of photovoltaics on their roof. Berkeley Lab ran the study about the sale of homes with photovoltaics because realtors will have to able to price solar arrays accurately as the become more common.
Not only do houses with solar panels sell for more, but they sell faster. Low energy bills and positive environmental impact are a big plus for many potential buyers.
But Keep in Mind…
Different aspects may affect the amount of money solar panels add to the home. The age of the system and the roof can lower the benefit. The surrounding area may make a positive or negative impact. If the homes around are middle-class or lower, many of those buyers will not want to shell out extra for solar. The appearance of the home may also limit the amount of money the panels are worth to a potential buyer. If panels are on the front of the house, it may be considered ugly (though we certainly do not think so!).
The extra $15,000 applies to owned solar arrays. Homeowners should keep leases, loans, and warranties in mind while trying to sell. Leases can be transferred, but the buyer must agree to take on those payments. Loans have to be paid, and warranties may or may not be transferable to a second homeowner.
Other than reducing carbon footprints and helping society make steps to a cleaner world, solar panels can give homeowners a little kickback for their investment even when they need to leave it behind for opportunities else where.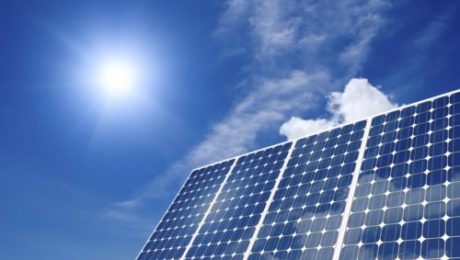 Before any large investment, pros and cons must be weighed. Here's what everyone should think about when considering solar panels.
The Sun Shines Everywhere
In South and North Carolina, there is no shortage of sunshine to collect. Unlike locations closer to the poles like Alaska, there is always sun out for a meaningful amount of time which means panels can produce energy during any season.
But It Shines Better In Some Places Than Others
Shade can be problematic, so trees and tall buildings can be an issue. SolFarm's very own Mike Diethelm is a licensed arborist who can check out any problematic trees. Trees causing shade may be cut down, so if one of them has sentimental value, it may be an issue. Trees are a carbon sink and do their own work in decreasing carbon in the atmosphere, but sometimes there needs to be a give a take for the better environmental good.
Solar energy production does decrease in the fall and winter (here are a few tips to make sure the panels are as productive as possible), and when it is nighttime or cloudy, energy production is low or nonexistent.
Energy Independence
With solar panels, a resident or business is not reliant on power plants for energy. In the case of a power outage, there are systems that can produce energy without being connected to the greater grid like  a Floridian who kept the lights on after Irma. Solar panels will also lessen or eliminate power bills depending on the size of the array.
Never Completely Off the Hook
Residence are required to be connected to the grid. During less productive months, solar panels will probably not produce enough for a household or business. Solar's peak production hours are during the workday which is great news for a business, but maybe not for a resident. When people come home in the evening, solar panels are not as productive, and as people turn on lights when night falls, panels are not productive at all.
Net Metering
Even if solar panels are not active when a household uses energy, that excess energy is put on the grid, and the monetary equivalent of that generation is deducted from the power bill. Solar panels can save a household or business money even if it does not use the produced energy.
Lessen That Carbon Footprint
While utilities are adopting large-scale renewable production methods, the majority of municipal power in the Carolinas is created by the incineration of fossil fuels. Having solar panels taking the brunt of a household's or business' energy production will decrease the amount of carbon it produces.
Precious Metals
Solar panels are made out of limited resources with their own pollution and humanitarian issues.
High Initial Cost
Solar panels are expensive. Installing an array will most likely cost thousands of dollars.
Incentives
There are federal and, depending on the state, state tax credits for solar panels. In a matter of years, taking the money saved with net metering into account as well, the initial cost of the panels can be made back plus some.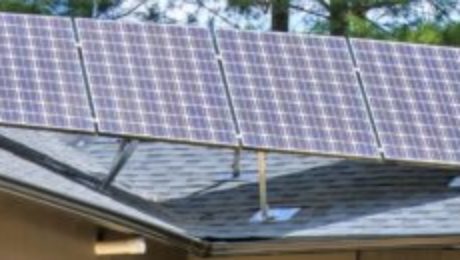 Solar panels are a giant step to reducing a carbon footprint, but there is always something else to do (or not do) to make a green impact! Acting on some of these suggestions will make those solar panels will be more effective than ever. 
Electric Car
Electric cars hold great potential. Without emissions, they can make that work commute guilt-free. Depending on where they're being charged, their lack of emissions on the road is cancelled out at home by the emissions created by the power plant creating the energy charging them.
However, if a solar array is large enough to produce energy for a household or corporation plus some, an electric car could be charged via solar rather than the coal or natural gas the power company is burning. With a home or company and car largely powered by solar, life at home and on the road would be as green as possible.
Update your Appliances
While appliances can be expensive, they make up huge portions of a home's energy bill. Including heating and air, a water heater, kitchen appliances, and a washer and dryer, appliances can be responsible for a about two thirds of the average annual energy bill. Making sure all appliances are as energy efficient as possible will decrease how much energy a household or company uses on a daily basis.
Take advantage of that home renovation to make sure appliances are updated. Be sure to use any appliances, old, new, or green, creating responsible habits about thermostat temperatures and awareness of hot water usage.
Weatherproof Your House
Depending on how weatherproofed a building already is, this may be the cheapest change available. Getting every door and window sealed will keep in cool air in the summer and warm air in the winter.
If the building is lacking in insulation, adding some will also help the building retain a proper temperature.
These are only a few suggestions to cut emissions, energy use, and costs. All require some investment but with the proper care can save money in the long term.