Solar Energy For Non-Profits
Non-profit organizations can benefit greatly from solar energy. As energy rates continue to rise, this growing overhead can be a burden. A solar energy installation allows for non-profits to hedge these rising costs by reducing energy costs now and for decades to come. Non-profits, despite being tax exempt, can now take advantage of the solar Investment Tax Credit (ITC). As of 2022,with the implementation of the Inflation Reduction Act, non-profits can benefit directly from the 30% ITC in the way of a refund by the installation contractor or the federal government. Non-profits can also source savings from grants, rebates, and different financial models to decrease the cost of going solar.
Funding For Non-Profit Solar
Depending on your location, and organization, there may be opportunities for grants, rebates and incentives for your tax-exempt non-profit. Some organizations have grants set aside for energy efficiency or energy independence. If you are unsure if money is available for solar energy you may want to start by reaching out to those within your organization first.
Federal Investment Tax Credit (ITC)
As of fall 2022, thanks to the Inflation Reduction Act, non-profit organizations are now eligible to benefit from solar energy installation tax credits. Currently set at 30% of the total installation cost of the contract, Non-profits will see the credit in the way of a federal refund when taxes are filed the following calendar year.
Raising Funds To Go Solar
A solar energy installation is an investment in the future of your organization. There are numerous ways to raise funds and also multiple financing models commonly used to purchase a solar energy system. SolFarm would love the opportunity to meet with your organization to talk about how solar energy can save you money and help secure your future. We can discuss current discounts and different financial models that apply to your specific needs. Contact us to get the conversation started.
Financing
We have a select list of investors and lenders that you may work with directly to fund your project. Available options include: solar leasing, PPA (Power Purchase Agreement), and mortgage style loans. Fixed and flex rates are available.
Why Choose SolFarm For Your Solar Energy System?
SolFarm works with you to establish the design criteria for your unique system. Our NABCEP certified team has years of experience designing and installing solar electric systems; rooftop and ground mounts. The SolFarm team will first evaluate the energy efficiency of your building to identify ways to reduce your electrical load. Once an energy analysis has been completed we will move forward with your solar energy system installation. SolFarm will also be available for maintaining your system. SolFarm also helps you with any rebates and incentives that are available in your area. We want you to be at ease knowing that you have a team of professionals with you through the entire process, and beyond.
Have a solar energy PV system not installed by SolFarm? We can service your system as well. Contact us to start the conversation.
Brands We Trust
Designing your unique solar energy system requires the best of the best for components and materials. We work with and install select manufacturers to maintain the highest level of craftsmanship and quality. Our team will never leave you questioning the components provided in our proposals. We will, in detail, outline all equipment to be installed and their warranties.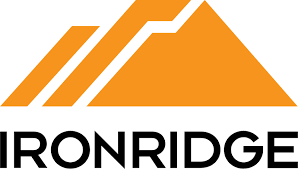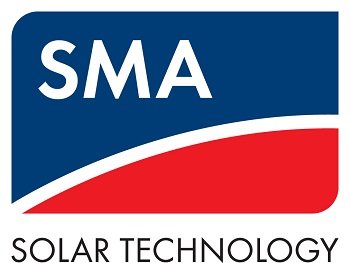 Solar FAQ's
Q: Will my roof leak after the solar panels are installed?
A: Roof leaks are not common after a SolFarm installation. Our proven track record comes from using great materials and years of professional experience.
Q: Do you warranty the roof after the solar panels are installed?
A: Yes, SolFarm Solar Co. provides a 3 year warranty post installation against roof leaks caused by our installation.
Q: Do I need to contact my homeowners insurance about the solar energy system?
A: Yes, each insurer has their own methods of insuring and keeping records. In most cases premiums do not increase for a solar energy system installation.