Smartflower Solar Energy System
Smartflower is the world's only solar solution to use an all-in-one, sculptural design and intelligent solution to produce clean, sustainable energy for your home, car, or business. Interested in a Smarflower? SolFarm is the exclusive Asheville, North Carolina partner for Smartflower. Contact us for a quote today!
Smartflower uses advanced robotics and automation to intelligently track the sun, making up to 40% more energy than traditional stationary solar panels. In addition, every day at sunset, Smartflower will automatically fold up and clean itself to maintain peak solar utilization.
Smartflower simplifies the solar experience. In just hours, your Smartflower can be delivered, installed, and connected to your home, providing clean energy from one simple, stand-alone device. Installation can be completed on a poured cement pad or by utilizing earth anchors in the soil.
With optional energy storage, your Smartflower can be installed with battery backup to supply energy during grid outages.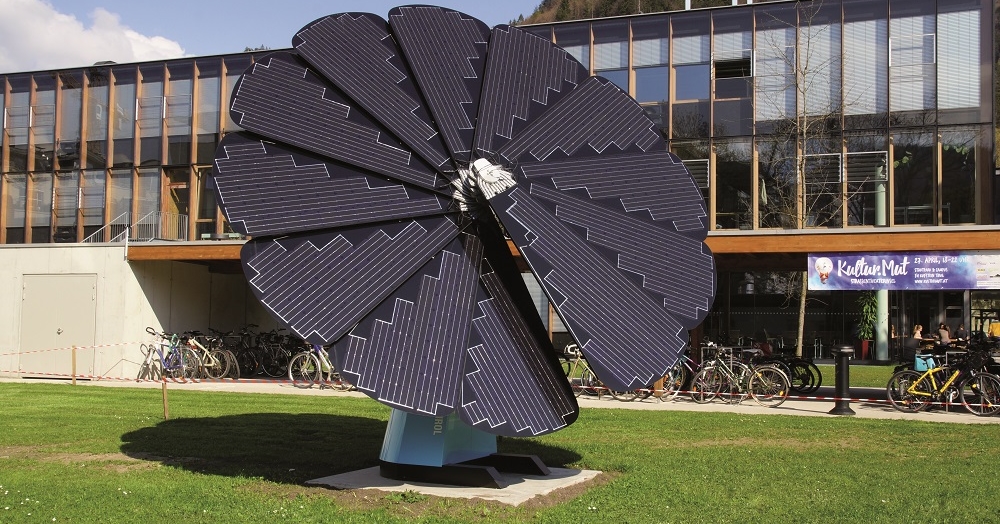 Smartflower For Business
Smartflower makes a great statement piece for commercial businesses and campuses. Put your ideals on display with a beautifully designed solar energy array. Show your commitment to reducing your carbon footprint by putting it front and center for all to see. For marketing purposes, Smartflower provides a great visual for those passing by to notice and talk about your business.