South Carolina Solar Energy Installation Savings
The state of South Carolina currently offers a solar energy tax credit of 25% off your total solar energy system installation cost; with a maximum savings of $35,000. The South Carolina solar tax credit currently has no expiration date.
Combining the South Carolina state tax credit with the current federal tax credit (26% for 2020) provides a total sum of 51% in savings for homeowners and businesses going solar.
How Do Tax Credits Work?
Tax credits are not rebates or cash back. Tax credits allow for you, the homeowner or business owner, to keep money that would otherwise be owed for taxes. To utilize tax credits you must first owe the federal and/or the state of South Carolina taxes at the end of the year.
The maximum annual incentive for the SC state solar tax credit is the lesser of $3,500, or 50% of taxpayer's tax liability for the calendar year. In the event that you are unable to utilize all of your available tax credits in the first year, unused tax credits will roll forward up to 10 years.
SolFarm suggests that you speak with a tax professional to fully understand your ability to utilize these tax credits.
South Carolina Solar Documentation
Click here for detailed South Carolina solar state tax credit specifics
Click here for a copy of the 2019 Summery of the South Carolina Energy Freedom Act
Click here to visit South Carolina's energy office to learn more about loans, grants and incentives
Why Choose SolFarm For Your Solar Energy System?
SolFarm works with you to establish the design criteria for your unique system. Our NABCEP certified team has years of experience designing and installing solar electric systems; rooftop and ground mounts. The SolFarm team will first evaluate the energy efficiency of your home or business to identify ways to reduce your electrical load. Once an energy analysis has been completed we will move forward with your solar energy system installation. SolFarm will also be available for maintaining your system. SolFarm also helps you with any rebates and incentives that are available in your area. We want you to be at ease knowing that you have a team of professionals with you through the entire process, and beyond.
Have a solar energy PV system not installed by SolFarm? We can service your system as well. Contact us to start the conversation.
Brands We Trust
Designing your unique solar energy system requires the best of the best for components and materials. We work with and install select manufacturers to maintain the highest level of craftsmanship and quality. Our team will never leave you questioning the components provided in our proposals. We will, in detail, outline all equipment to be installed and their warranties.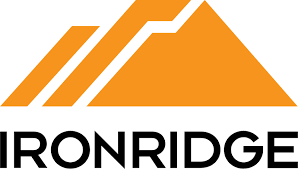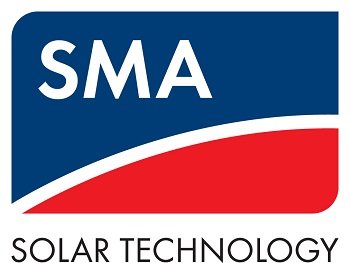 Solar FAQ's
Q: Will my roof leak after the solar panels are installed?
A: Roof leaks are not common after a SolFarm installation. Our proven track record comes from using great materials and years of professional experience.
Q: Do you warranty the roof after the solar panels are installed?
A: Yes, SolFarm Solar Co. provides a 5 year warranty post installation against roof leaks caused by our installation.
Q: How long do photovoltaic (PV) systems last?
A: With 20 year+ warranties on most of the equipment to be installed; your solar energy system will produce energy for decades to come.
Q: Do I need to contact my homeowners insurance about the solar energy system?
A: Yes, each insurer has their own methods of insuring and keeping records. In most cases premiums do not increase for a solar energy system installation.